14 January / 4:56 PM
Aloe Vera Gel
Aloe vera is an important medicinal plant. In India, aloe vera grows widely throughout the country. From aloe vera, you can produce several value-added items that have huge market potential. The list includes aloe vera juice, gel, powder etc. Here in this article, we intend to explore how to start aloe vera gel manufacturing business as a small-scale basis.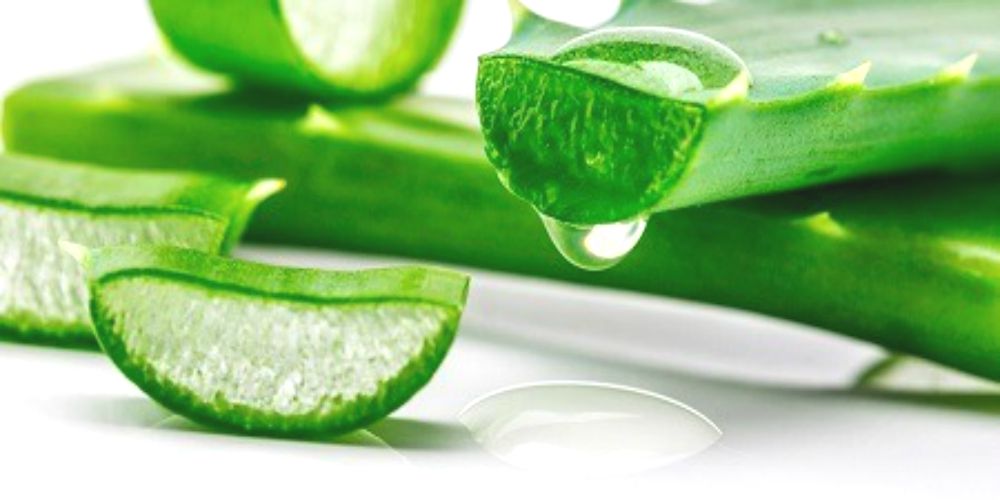 How To Start Aloe Vera Gel Manufacturing Unit
---
Aloe vera gel is a most important product you can produce from aloe vera leaves. The item has the both consumer and industrial demand. Basically, you can sell the product by two ways. One is as concentrated aloe vera gel for the end consumers. And the other is to the herbal companies who produce aloe vera based products.
In this business, the location plays an important role. If you live in an aloe vera growing area, then only you can start this business. You can't afford to get the raw materials (aloe leaves) from a far distance. Because it will enhance your production cost.
Aloe Vera Gel Market Potential
Actually, aloe vera belongs to the liliacea family and has thick green leaves which contain gel and latex. The gel consists primarily of water and the rest includes various vitamins, amino acids, enzymes, hormones, minerals, and sugars, most of which are found in the human body.
Aloe Vera gel is widely used in the food industry, cosmetic and toiletries industry, and the pharmaceutical industry. According to industry experts, the global aloe vera gel market was worth US$ 465 Million in 2016, growing at a CAGR of around 11% during 2009-2016. The market is growing steadily over the last decade driven by varied and increasing usage of Aloe Vera gel in food, health care, and cosmetic industries.
Factors such as increasing trend of consumers towards a healthy lifestyle, coupled with increased usage of aloe vera extracts as an ingredient by food, pharmaceutical, and cosmetics industries is fuelling market growth across the globe. Currently, the major trends witnessed in the global aloe vera extracts market are: usage of aloe vera in zero sugar drinks, as well as exploring the usage of new aloe vera species.
Composition of Aloe Vera Gel:
There are as many as 200 different types of molecules in aloe vera (Davis 1997). The aloe vera leaf gel contains about 98% water (Bozzi et al. 2007). The total solid content of aloe vera gel is 0.66% and soluble solids are 0.56% with some seasonal fluctuation.
On dry matter basis, aloe gel consists of polysaccharides (55%), sugars (17%), minerals (16%), proteins (7%), lipids (4%) and phenolic compounds (1%) (Fig. 1). The aloe vera gel contains many vitamins including the important antioxidant vitamins A, C and E. Vitamin B1 (thiamine), niacin, Vitamin B2 (riboflavin), choline and folic acid are also present.
Registration & Licensing for Aloe Vera Gel Manufacturing:
In starting aloe vera gel production, you have to obtain several registrations and licenses from the Govt, authorities. Generally, it depends on the specific location of your plant. Additionally, if you want to produce value-added items such as cosmetics products then you need to apply for other specific licenses. Here, we have listed some of the basic requirements for the processing of concentrated aloe vera gel from aloe leaves.
First of all, you have to register your business. According to the management pattern, select the right form of business.
Additionally, apply for the Trade License and Professional Tax Registration
Obtain Pan Card.
Open current bank account.
Apply online for MSME Udyog Aadhaar registration.
Apply for Factory License from the state authority.
In addition to that, apply for 'NOC' from Pollution Control Board.
Finally, check the tax liabilities and yearly compliance liabilities.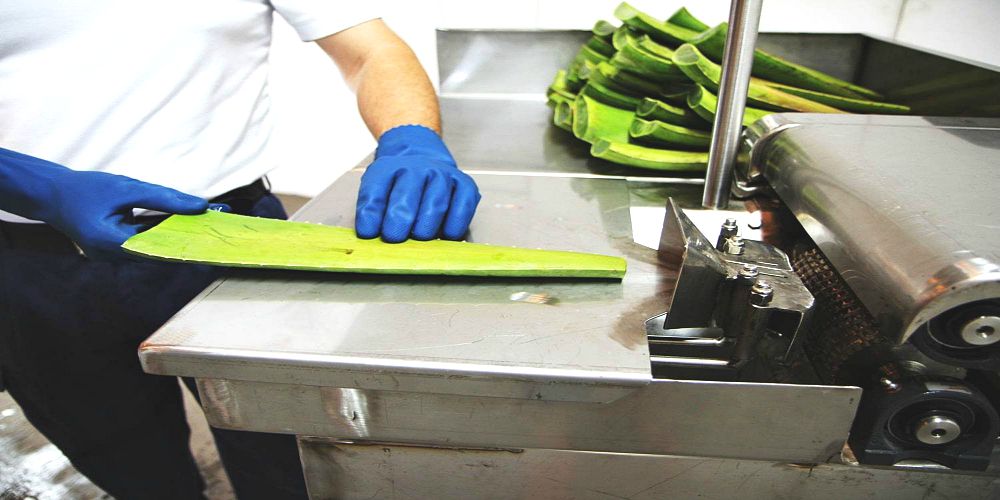 Aloe Vera Gel Processing Plant Setup & Machinery
In establishing the plant, the primary requirement is the factory space. However, the area requirement hugely depends on the desired production output and business size. Generally, you can start a small-scale processing plant with a covered area of 1000 Sq Ft. In addition to this, you have to ensure commercial electric connection, water supply, labor, and transport availability.
Basically, you can establish the processing plant by two ways. Either as a semi-automatic basis or fully automatic basis. However, for a small-scale operation, it is advisable to start the operation as a semi-automatic basis. Additionally, a semi-automatic operation allows you adding additional product lines easily. From the same unit, you can produce aloe vera juice or powder also. And these products have also great industry potential.
Some of the major requirement of machines are:
Cooling van for getting the aloe leaf from the farm
Aloe leaf washing unit and extractor
Aloe vera gel making unit
Filling machine
Testing equipment
Weighing Scale
DG set for uninterrupted electric supply
.
---
Tags